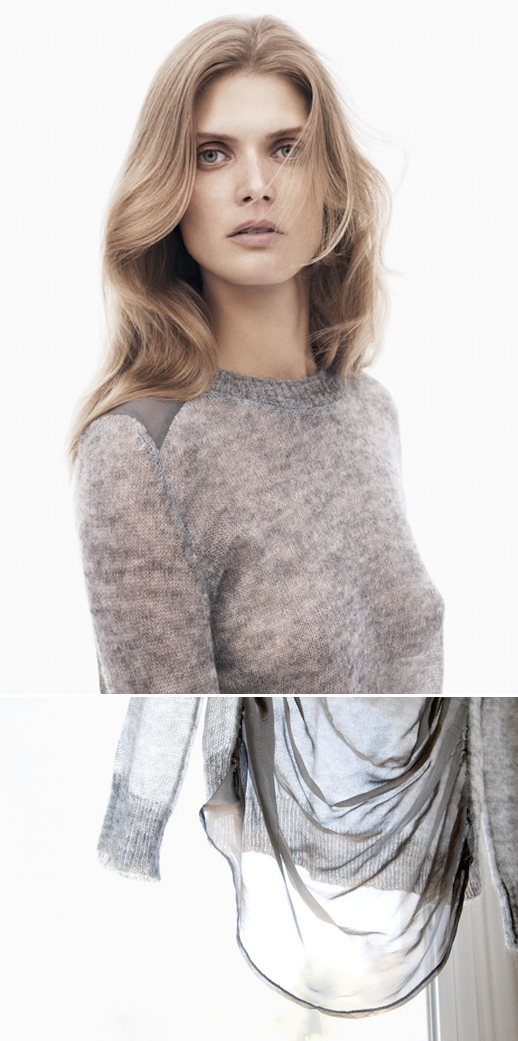 theory
|
fashion toast
I came across this stunning photo of Malgosia Bela + her equally stunning sweater last night.
In looking for a higher quality version of the image, I came to find that the sweater is from
Theory's
current F/W campaign. This of course had me scrambling to find that sweater. Low and behold I found it
here
! In the process, I realized it was the same one
Rumi
had recently posted. Her photo captures it so well! It's so delicate + light ♥
This is the 2nd Theory sweater I have fallen in love with in the past month.
You can check out my other favorite >>
here
!
Related product you might see: